About us
KST Maritime PTE LTD
KST Maritime PTE LTD was established in 1991 under a joint venture between Keppel Shipyard Investments Pte Ltd, which is a part of Keppel Offshore & Marine under the umbrella of Keppel Corp, and Smit Singapore Pte Ltd, Which is a part of Royal Boskalis Westminster N.V. ("Boskalis"). In 2022 Rimorchiatori Mediterranei, the mediterrenan harbour towage leader, bought the 100% of the share of KST Maritime PTE LTD and became the first European operator in Far East.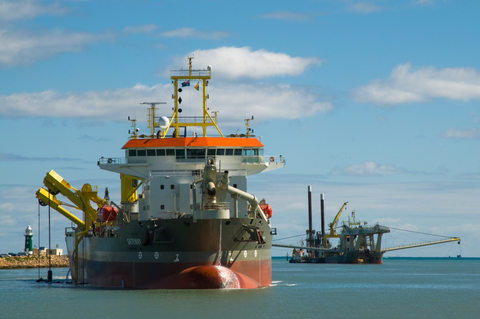 Rimorchiatori Mediterranei has always been proud of staying on top of the service it provides, and has always been eager to fine-tune its operations to respond to customer's needs. Our Group operates both in Italian ports (Genova, Salerno, Ravenna, Trieste, Ancona, Ortona, Vasto, Termoli, Pescara, Milazzo, Augusta, Catania, Pozzallo, Siracusa), in Malta, (Valletta, Marsaxlokk), in Norway (Floro), in Grecia (Atene), in Colombia (Santamarta), in Singapore and in Malaysia. Powerful and modern tugs are important factors which have contributed to improve tug maneuverability and reduced towing service time. This constant upgrading has always been a "priority" for the harbors in which the Group operates.
Resources
Today we own, manage and operate a versatile fleet of 73 highly manoeuvrable Azimuth Stern Drive (ASD) Harbour tugs ranging from 1,600 to 5,600 BHP which are capable handling any types and sizes of vessels. In Singapore alone, we have 24 tugs dedicated exclusively for harbour operations.
Core Capabilities
Our core capabilities are broadly classified into below categories:
Harbour / Terminal Towage Services in port, includes services to VLCCs, ULCCs, FPSO, FSO, LNG and Oil Rigs
Coastal Towage Services
Offshore Support Services
STS-Ship to Ship operations
Fire Fighting and Anti-pollution
Escort services: The success has been made with first-rate shore expertise and experience crew who are competent and experienced to handle tugs in a safe and efficient manner.
Clients
Our wide range of customers includes oil majors, vessel owners, shipyards, ship managers and global shipping agencies. Shell, Chevron, McDermott, Exxon Mobil, SPC, World-Wide Tankers, Petra Resurces Sdn Bhd, Coastal Energy Sdn Bhd, MISC Berhad , Bumi Armada Berhad, Scopio Group, Inchcape Shipping Services, Star Cruise and GAC are some of our key customers over the years. We operate in Asia Pacific region through our partners in Malaysia, Indonesia, Brunei, China, Taiwan and Vietnam. We are the only tug operator in Asia, with exclusive Long term Contracts with Shell in Malaysia, Brunei and Singapore. This serves as a testament to a very high level Safety Standards maintained on shore and across all our fleet.